Mobile
Homes
Discover the perfect blend of style and functionality with Lark Leisure Homes' mobile homes. Enjoy the freedom of mobility and a home tailored to your lifestyle. Your ideal living space awaits!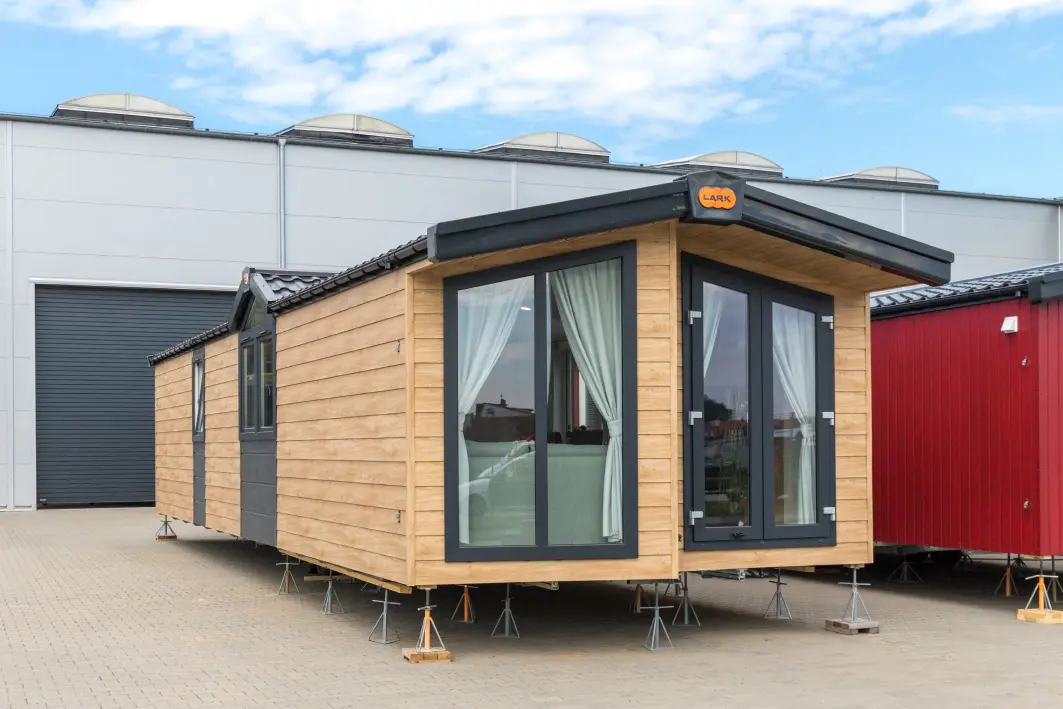 Experience the convenience of a mobile home - an innovative housing solution that allows easy relocation and comfortable living in various locations. Equipped with essential amenities like a kitchen, bathroom, and bedrooms, our mobile homes offer a comfortable and flexible lifestyle.

Mobile homes
Lark Leisure Homes is a leader in manufacturing high-quality mobile homes in Europe. Our homes are known for their reliability, modern design, and innovative technologies. Each home created by Lark Leisure Homes undergoes rigorous quality checks to ensure the safety and comfort of its residents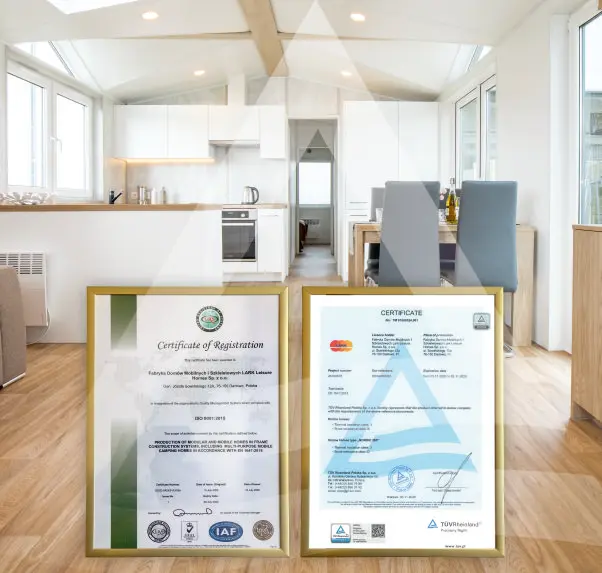 Confirmed quality
As the leading manufacturer of mobile homes in continental Europe, we are TÜV and NCC certified to exacting standards. As members of the BSI Group, we are committed to excellence.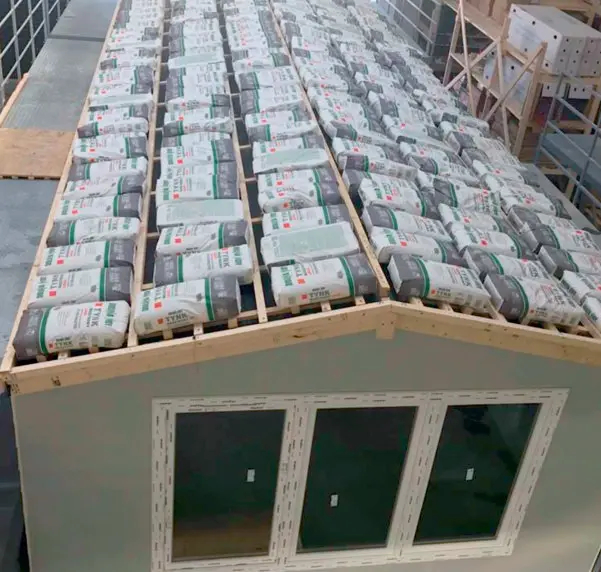 Guarantee of safety
Tested with a 7-ton load, our house structure remained intact and received full compliance certification with European standard EN 1647. Durable, safe, and comfortable living assured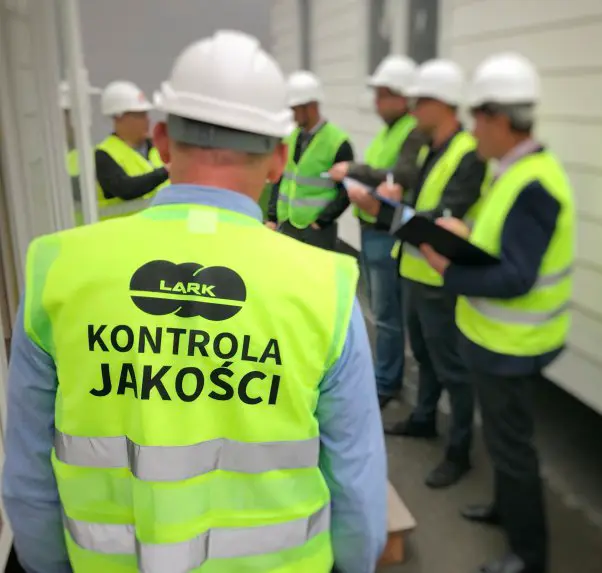 Quality control
Every Lark Leisure Homes' house undergoes rigorous inspection and technical testing. Our team of qualified experts meticulously checks each piece to ensure it reaches the customer in perfect condition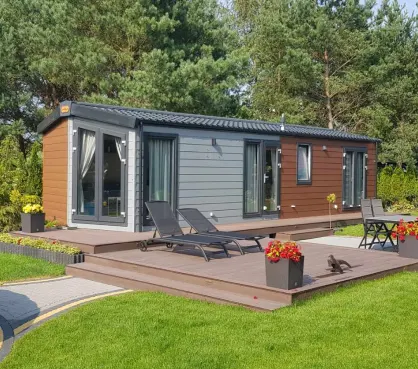 From configuration to realization !
Lark Leisure Homes stands by its customers throughout the entire process, from designing the configuration to installing the home in its desired location. Our dedicated support ensures a seamless experience, making your dream home a reality with ease
Go to configurator
Order a cost estimate
For any product
Send us your preferences, and our team of experts will prepare the best offer for you, considering all your wishes and requirements. Turn your dreams into reality with Lark Leisure Homes toda
Get catalog
In one click !
In our catalog, you'll find a wide range of mobile homes, SPA modules, sanitary modules, modular constructions, and lodges, presented in various styles and designs.
Give us a call
+48 94 314 9700
Leave your contact details in the form below, and we'll get in touch with you at your convenience. Our specialists will answer all your questions and help you find the perfect solution that meets your needs and preferences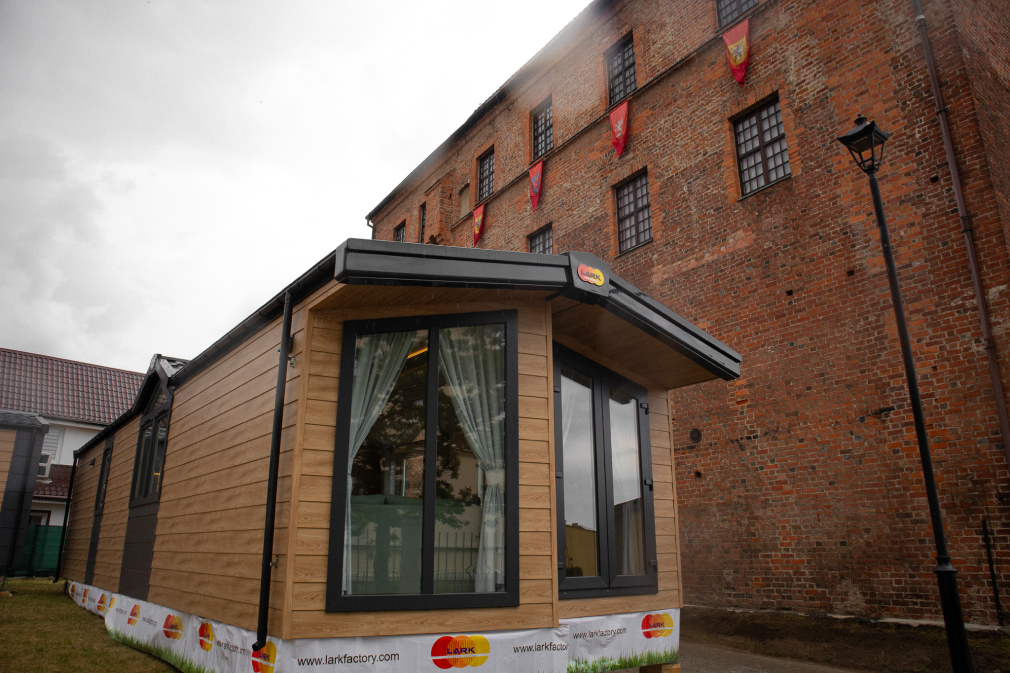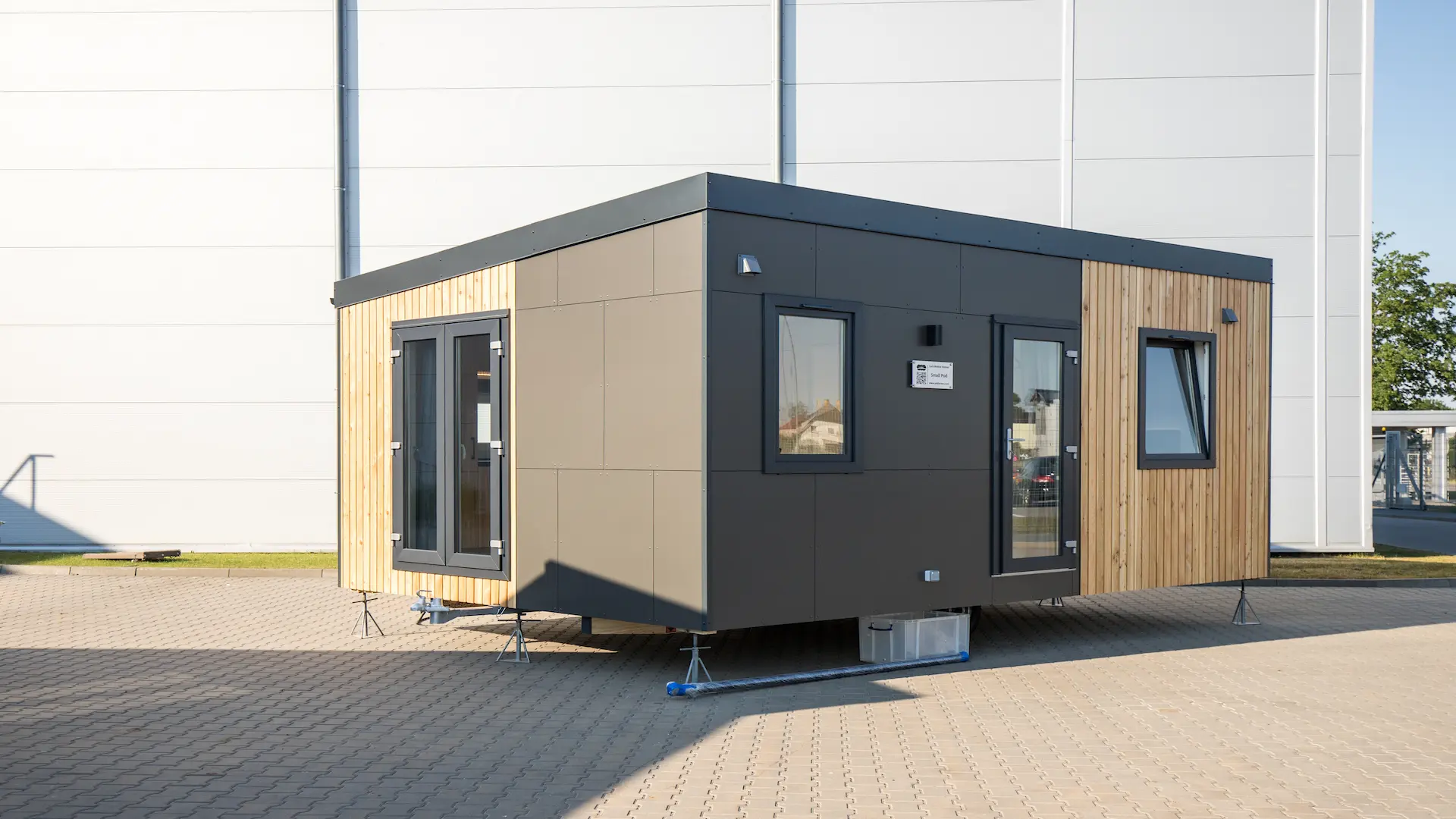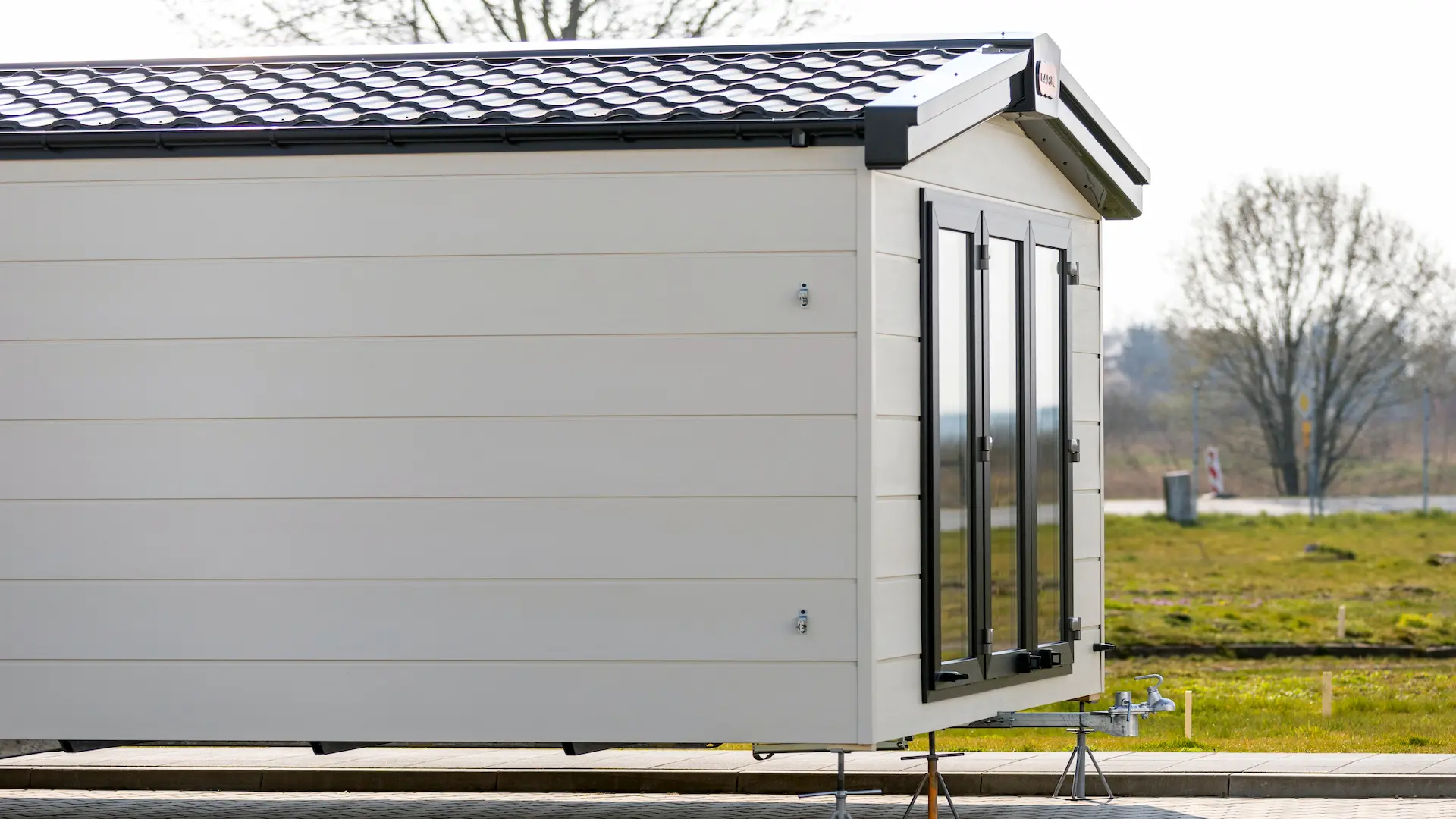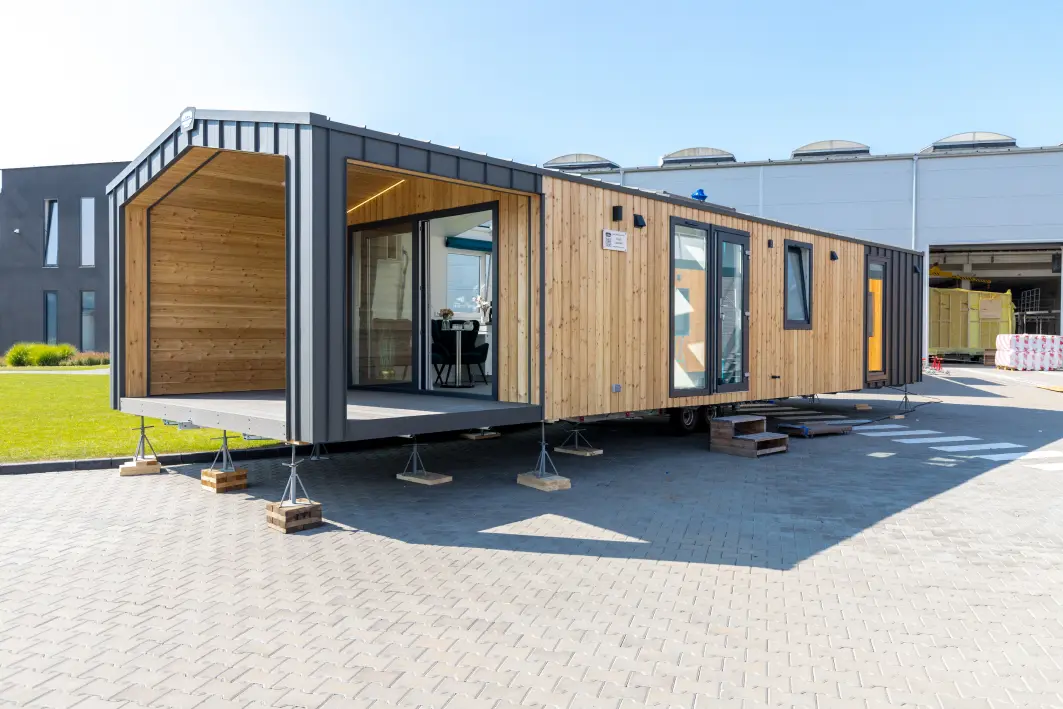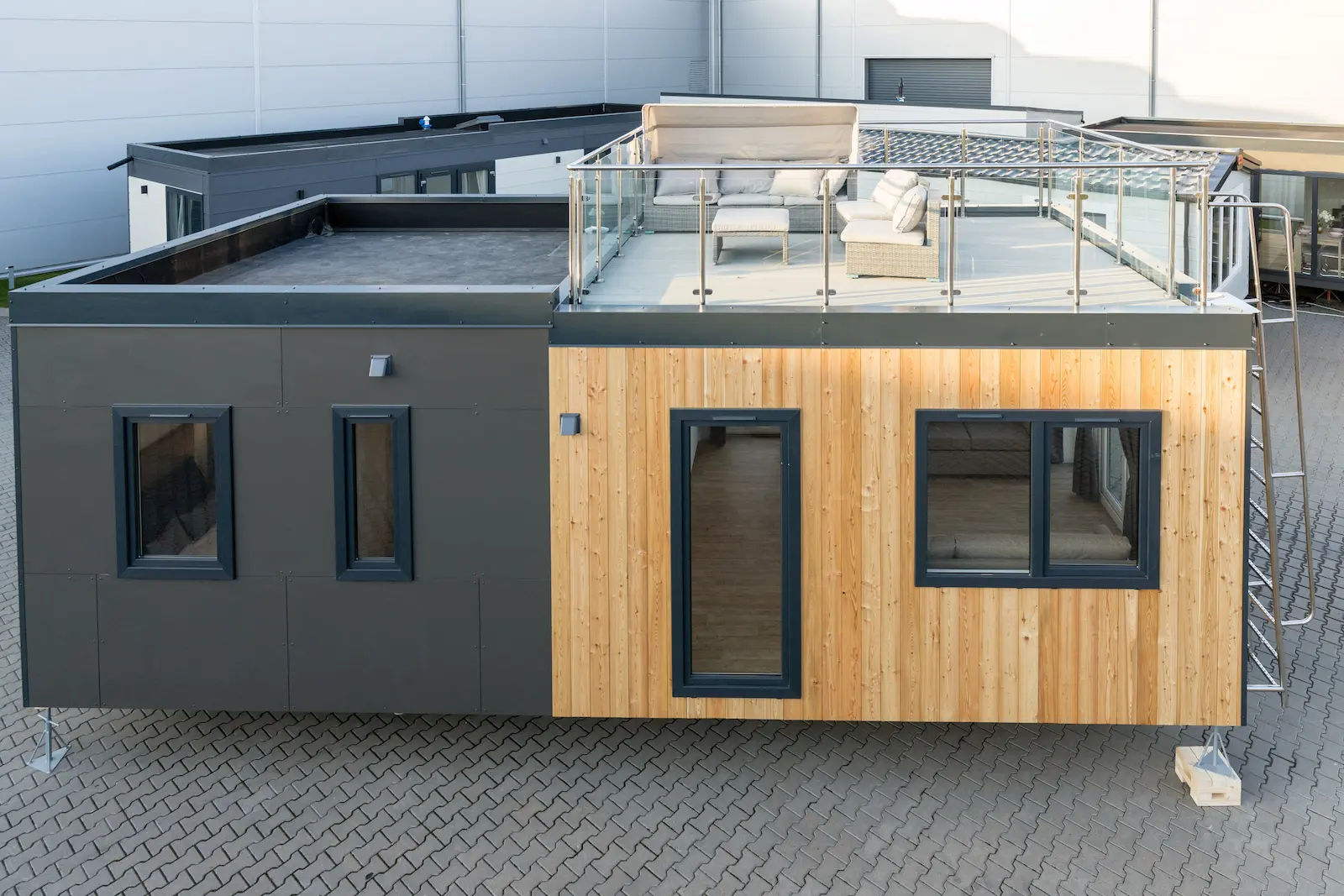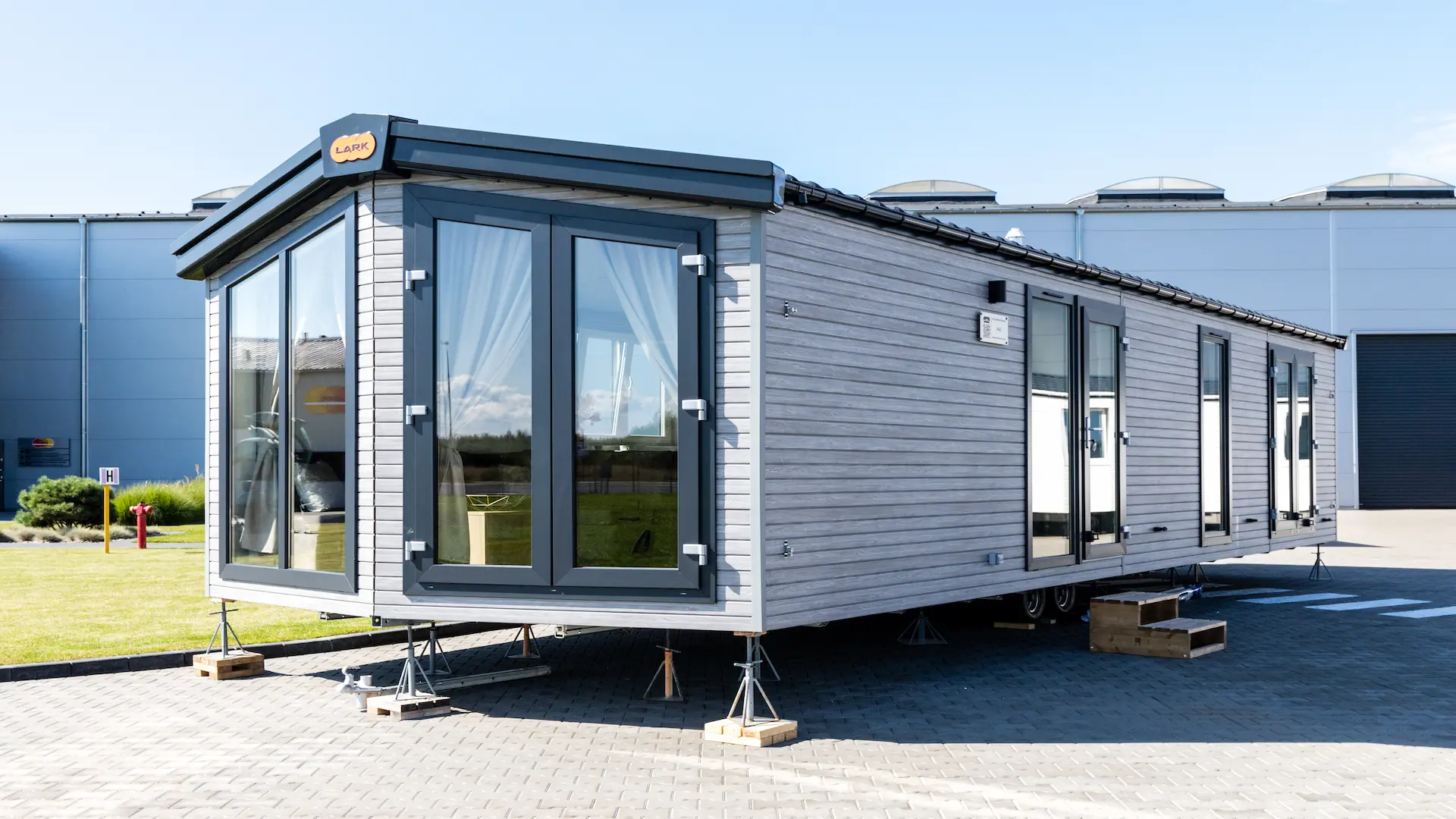 Additional equipment
We understand our clients' expectations and requirements. By offering a very wide and well thought-out list of additional equipment, we provide the possibility of configuration in accordance with current technological trends. A wide range of specifications allows the house to be adapted to its intended use. Lark houses, like good suits, are tailored to the size of their owner
Entrance steps
Protection with plastic foil for transport
Leveling supports under the house
Air conditioning system
Gas / Electric heating
Floor heating
Vinyl panels
Additionally, thermal insulation (adapted to the needs)
Additional electrical sockets
Additional electrical points
Additional LED lighting points
USB sockets
Preparation for alarm installation
Preparation for a photovoltaic installation
Preparation for solar installation
Mosquito net system
Sliding doors
Additional LED external lighting
Additional electrical point hermetic socket
Kerrafront WOOD DESIGN facade
Kerrafront CLASSIC facade (light gray, Claystone, Olive, Gray, Anthracite colors)
Kerrafront TREND facade
Kerrafront WOOD EFFECT facade
Wooden facade Siberian Larch
Decorative pillows
Coffee table in the color of the furniture
Dining table 6 persons
Sleeping function for the couch
MP3 wireless sound system
Dining chairs
Headlining illumination
Leather sofa
Window pleats
White glossy furniture fronts
Electric boiler Longer SLIM 80l
Smoke / carbon monoxide detector
LED lighting integrated with the kitchen
Washing Machine
Washer dryer
Complete connection to the dishwasher
Complete connection to the washing machine
Built-in microwave oven
Garbage can on the furniture door
Conglomerate sink
Bed cover
Belt for bedspread
Big pillow
Small pillow
160 cm double bed
180 cm double bed
Armchair
Preparation for air conditioning
LED headboard lighting
TV socket
Mirror
Bed cover
Bedspread belt
Big pillow
Small pillow
Armchair
LED headboard lighting
TV socket
Roof window in the bathroom
Thermostatic shower mixer
Electrical installation for a single radiator
LED mirror lighting
Standard equipment
Each house is equipped with a complete and safe electrical installation and a reliable water and sewage system. A kitchen with household appliances from a reputable manufacturer and complete furniture for all rooms in the house. The possibility of individual color personalization of external and internal elements makes the configuration of the Lark house great fun and a pleasant experience.
Electrical installation
Curtain rods on the windows
Interior doors
PVC flooring
Energy-saving LED lighting
Cladding
Windows
Roof + gutter belt
Bargeboard – plastic
Bargeboard – steel
Entrance door
A plate with the name of the house
Outdoor lighting 1 point above the board
Electric point (hermetic socket)
Double safety glass
Galvanized chassis
Furniture according to the project
Upholstered furniture
Dining table for 4 people
Electric fireplace
TV socket
Curtains
Roller blinds
Kitchen furniture by design
Worktop
Roller blinds
S177l fridge-freezer
Gas or induction hob
Oven with air circulation
Cooker hood
Single-bowl sink with a battery
Cabinet with integrated fridge
Electric water heater
Furnishings according to the projec
Bed cover
Roller blinds
Curtain (only for large windows)
Double bed
Bed cover
Mattress
Bedding foam
Headboards made of furniture board or upholstered
Furnishings according to the project
Bed cover
Roller blinds
Single beds 2 pieces
Single bed mattress 2 pieces
Bedding foam 2 pieces
Heads made of furniture board or upholstered
Bathroom furniture integrated according to the project
Shower
Shower mixer with handset
Ceramic washbasin
Ceramic toilet bowl
Basin faucet
Electric bathroom fan