About us
For many years, with exceptional passion and commitment, we have fulfilled people's dreams, dreams of a home that is the basis of a family, rest and beautiful moments spent together. A house where we feel best, a house that offers safety and a guarantee of durability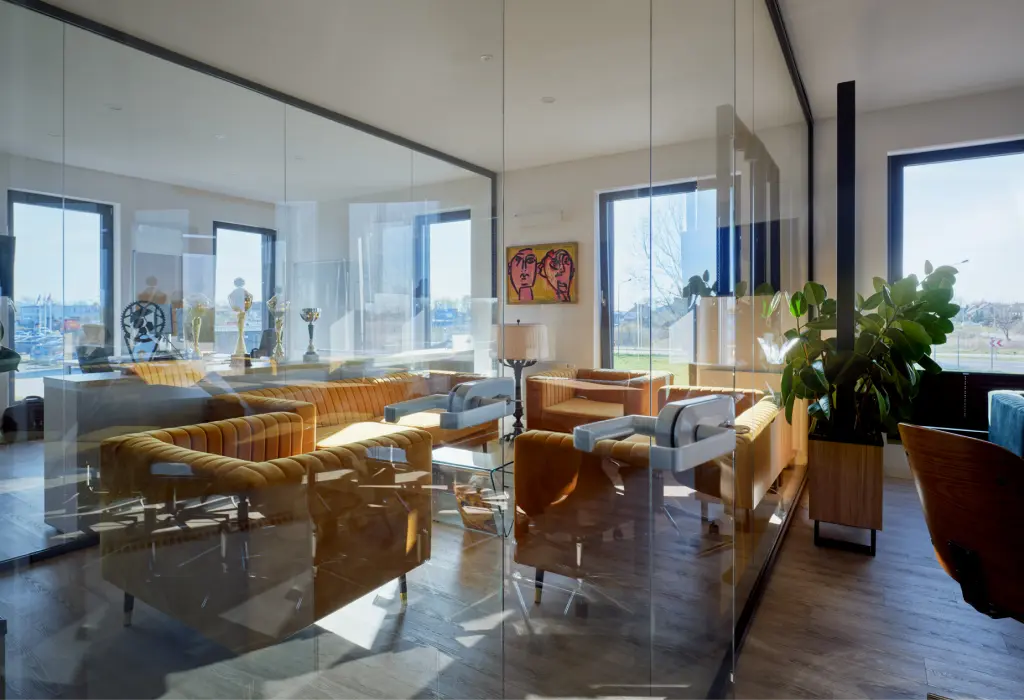 Lark Leisure Homes:
Building Homes with Heart and Commitment
Lark is a well-coordinated team of people with a passion for life and work. Each of us puts our heart into everyday tasks with the utmost commitment, knowing that our client expects just such an approach. We have built lasting and friendly relations with recipients all over the world. At any time, we are ready to help, support and advise you in the difficult choices of the right house, and then the detailed specification. Remember, we are here for you as a best friend.
Quality Assured
Quality You Can Trust: At Lark Leisure Homes, our unwavering commitment to crafting mobile homes reflects in every meticulously designed detail. With an unrelenting pursuit of perfection, we bring you a haven of reliability and enduring quality, ensuring your delight for many years ahead. Our production is the culmination of exceptional craftsmanship and a dedicated focus on each individual component, ensuring a home that stands the test of time and comfort
Boundaries Removed
Boundaries Don't Exist: Embark on a journey across Europe with Lark Leisure Homes as we proudly extend our mobile home delivery network. No matter where your aspirations for settling down lie, our accomplished specialists orchestrate a flawless symphony of delivery and installation. Beyond conventional maps, your home materializes, welcoming you to a realm where exploration knows no bounds.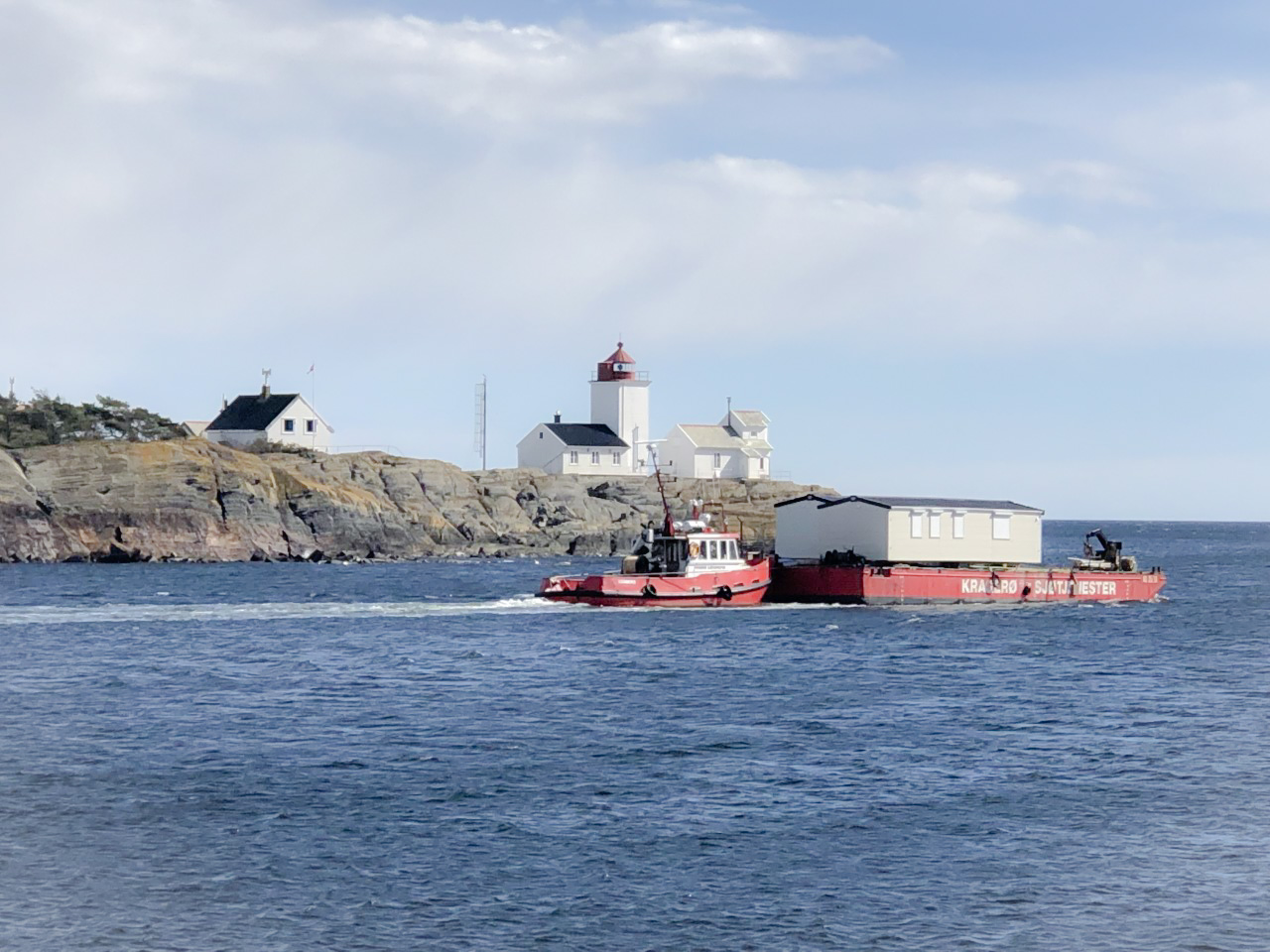 Experience and Comfort
Crafted by Experience, Exceeding Comfort Standards: Discover a fusion of refined elegance and pragmatic design in Lark Leisure Homes' mobile residences. A marriage of aesthetic allure and the pragmatic demands of modern living is our hallmark. Guided by seasoned experts who infuse each dwelling with distinctive character and functionality, our mobile homes transcend mere structures, embodying the essence of living well.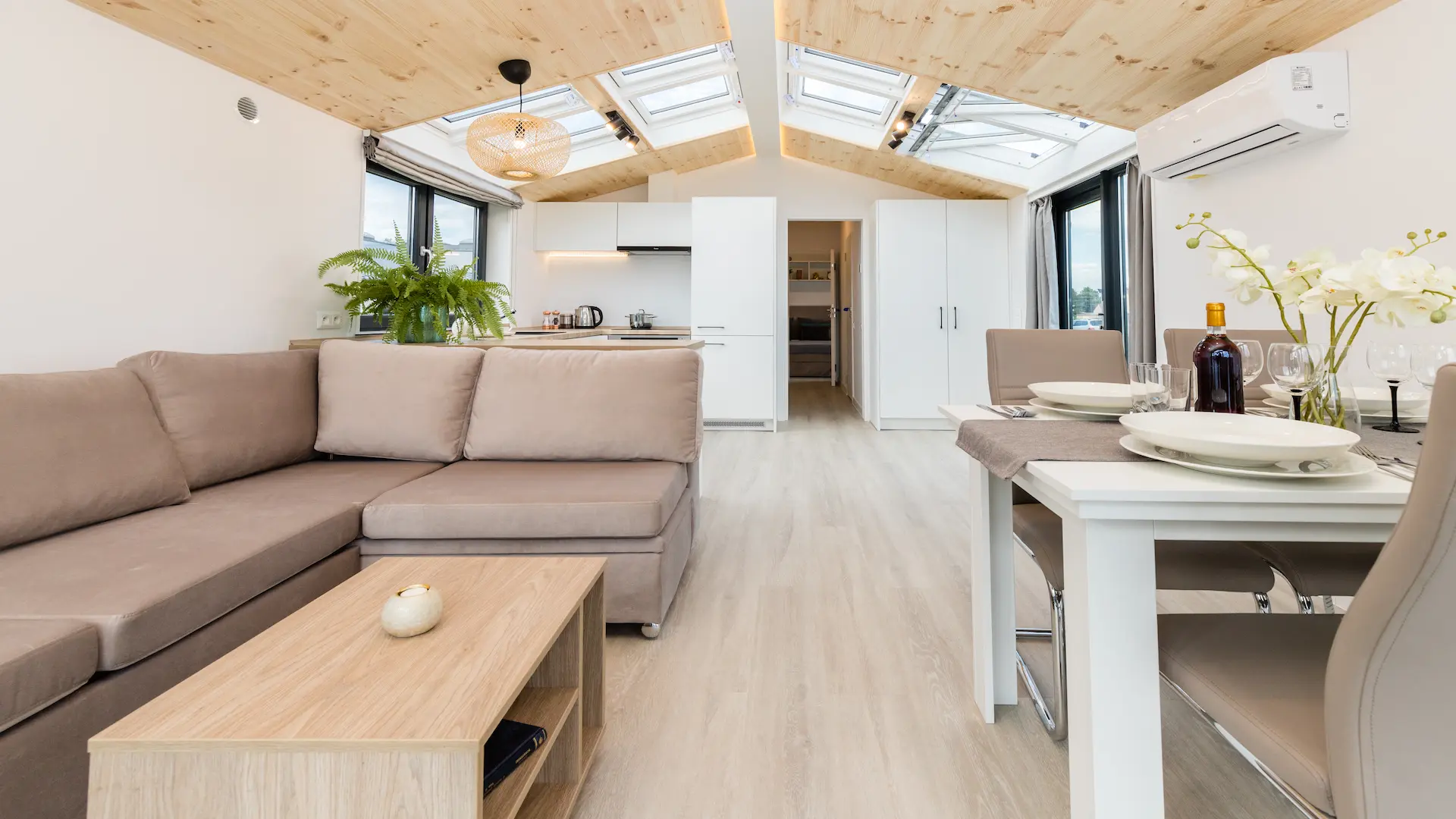 Your Choice
Your Future, Your Choice: Lark Leisure Homes presents more than residences; we offer you a canvas for self-expression and personal freedom. Whether your yearning leads you to nature's serenity or the heartbeat of cultural events, our homes stand ready to shape your aspirations into tangible reality. Rooted in unwavering quality and upheld reliability, our commitment empowers you to script your narrative without confines, weaving your dreams into the very fabric of our exceptional mobile homes.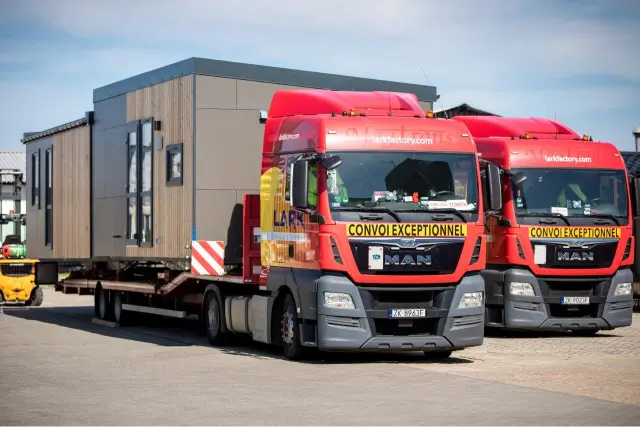 Lark: leader in modular construction and global distribut
Currently, we deliver our products to almost 40 countries. We are a leader in western and central Europe. Lark's offer includes mobile homes, modular homes, sanitary houses, SPA houses. We are an expert specializing in the construction of facilities made of skeleton technology, a technology appreciated all over the world for its durability and speed of production.